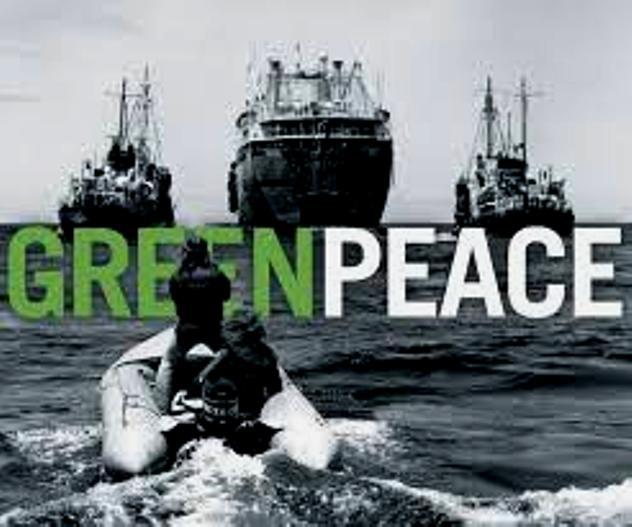 Greenpeace is a global environmental organisation, consisting of Greenpeace International (Stichting Greenpeace Council) in Amsterdam, and 28 national and regional offices around the world, providing a presence in over 40 countries.
Its work focuses on: climate change, forests, oceans, agriculture, toxic chemicals, nuclear power and nuclear weapons.
Its mission statement reads:
Greenpeace is an independent campaigning organisation, which uses non-violent, creative confrontation to expose global environmental problems, and to force the solutions which are essential to a green and peaceful future. Greenpeace's goal is to ensure the ability of the earth to nurture life in all its diversity. Therefore Greenpeace seeks to:

protect biodiversity in all its forms 
prevent pollution and abuse of the earth's ocean, land, air and fresh water 
end all nuclear threats 
promote peace, global disarmament and non-violence.